"Thank you both so much for being so helpful and accommodating during this whole process. You really went above and beyond, and we could not have been more pleased with the ceremony! Your patience, guidance, and kind spirit was truly unexpected and genuinely appreciated."

Kristy & Kevin


"It was an honor to have you share our special day."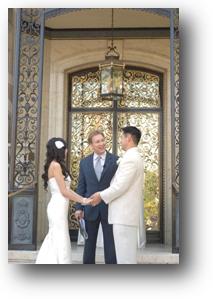 "We adored Norman. His energy was phenominal. He was passionate and professional and sweet and invested."
"Thank you so much for the fantastic job you did at our ceremony."